3rd Annual Family Fun Fest
Thursday, October 30, 2014 - 4:00 pm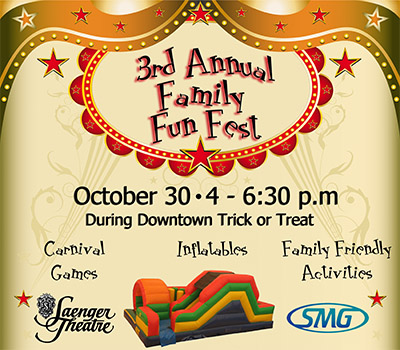 Join us for the 3rd Annual Saenger Theatre Family Fun Fest on October 30 beginning at 4 p.m. through 6:30 p.m!
Because this event has grown in popularity and attendance over the past two years, we have moved it to Palafox Place in front of the Saenger Theatre.
There will be an inflatable obstacle course, an inflatable bounce house and carnival games for children to attempt their skills.
This event is free and takes place during the Downtown Improvement Board's Trick or Treat.