Gentlemen Prefer Blondes
Saturday, August 01, 2015 - 7:00 pm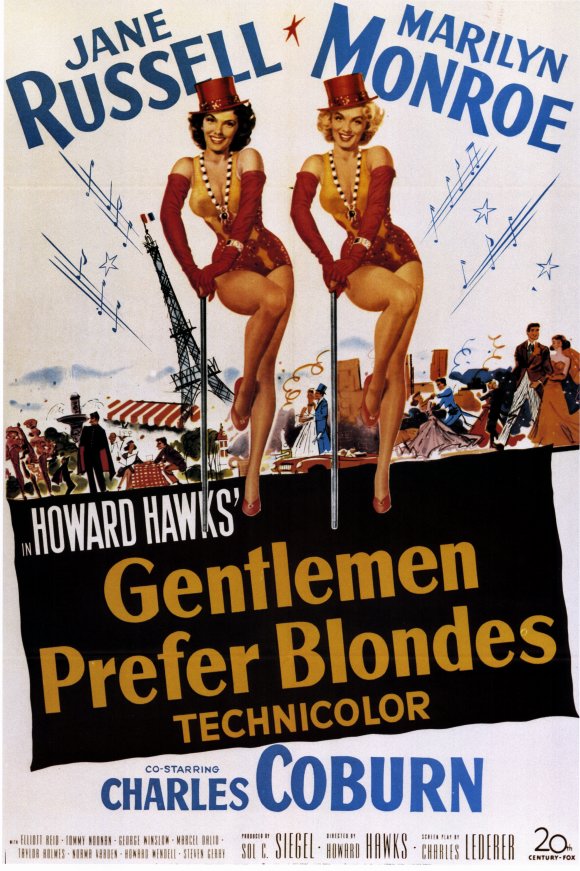 Singers Lorelei Lee and Dorothy Shaw travel to Paris, pursued by a private detective hired by the disapproving father of Lorelei's fiancé to keep an eye on her, as well as a rich, enamored old man and many other doting admirers.
Starring: Jane Russell and Marilyn Monroe
1953, 91 minutes
ALL SEATS GENERAL ADMISSION
$5.00 all seats
Tickets are available to purchase in advance at the Saenger Theatre Box Office, or the box office will open at 6 p.m. on the night of the show.
Thank you to all of our generous sponsors!