Menopause the Musical
Thursday, April 30, 2015 - 7:30 pm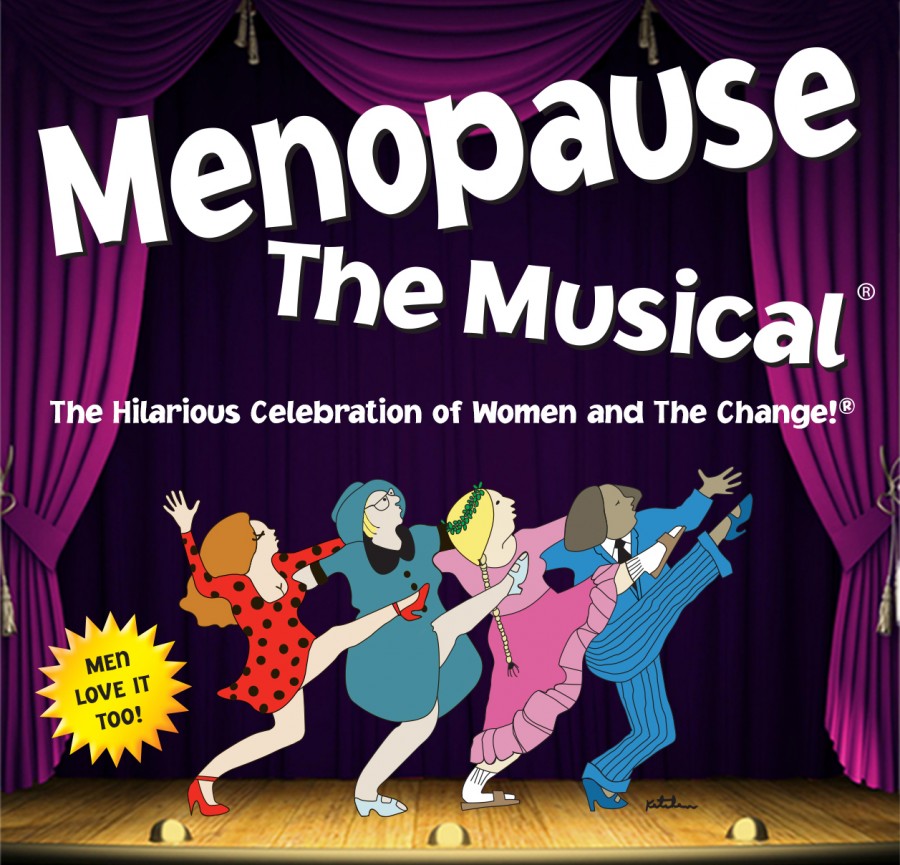 Now celebrating 13 years of female empowerment through hilarious musical comedy, Menopause The Musical® has evolved as a "grassroots" movement of women who deal with life adjustments after 40 by embracing each other and the road ahead.
Set in a department store, four women meet by chance while shopping for a black lace bra at a lingerie sale. After noticing unmistakable similarities among one another, the all-female cast jokes about their woeful hot flashes, mood swings, wrinkles, weight gain and much more. These women form a sisterhood and unique bond with the entire audience as they rejoice in celebrating that menopause is no longer "The Silent Passage."
Inspired by a hot flash and a bottle of wine, Menopause The Musical® was created as a celebration of women who find themselves at any stage of "The Change." The laughter-filled 90-minute production gets audience members out of their seats and singing along to parodies from classic pop songs of the '60s, '70s and '80s.
ALL SEATS RESERVED
$53.00 Orchestra Pit Rows 1 - 4 / Orchestra Rows A - DD
$43.00 Balcony Rows A - M
$33.00 Balcony Rows N - V
*plus applicable service charge
Discounts are available for groups of 10 or more at the Saenger Theatre Box office.