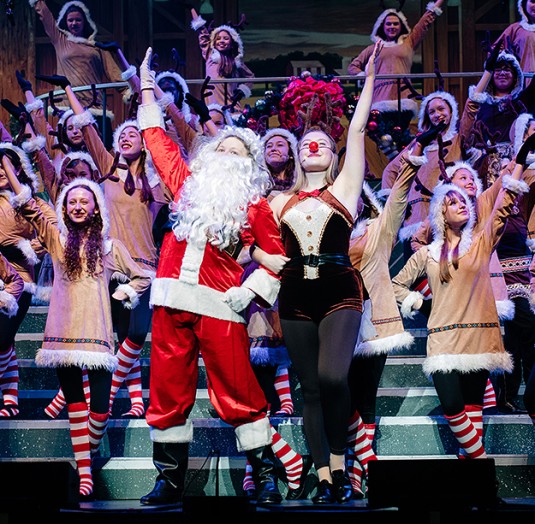 Christmas on the Coast
All Seats Reserved
Friday

,


December 8, 2023
7:30 PM Tickets

Saturday

,


December 9, 2023
7:30 PM Tickets

Sunday

,


December 10, 2023
2:30 PM Tickets
Kick off the most wonderful time of the year with a sensational holiday concert that promises to warm your heart, lift your spirits and take you on a joyous journey like no other. The performance begins with a burst of energy as a Celtic rendition of "Joy to the World" fills the air, accompanied by authentic Irish step dancing that will leave you in awe.
You may find some of these catchy tunes relatable as the show delves into the humorous side of the season. Ugly sweaters, questionable fruitcakes, regifting and other countless struggles will keep you rolling with laughter as you recognize your own holiday mishaps during this festive and (let's be honest) chaotic time of year.
Join us for a spirited journey around the world, as our singers explore how love and light are celebrated in diverse cultures. From heartwarming traditions to breathtaking displays of unity and joy, this performance will remind you of the true spirit of the season. As the clock nears midnight, find sanctuary in a chapel where an angelic choir will serenade you with traditional carols by candlelight, and let the ethereal melodies transport you to the historic hillside where shepherds and angels meet in a stunning Nativity scene.
No Flash Photography Allowed
Doors will open 1 hour before the show