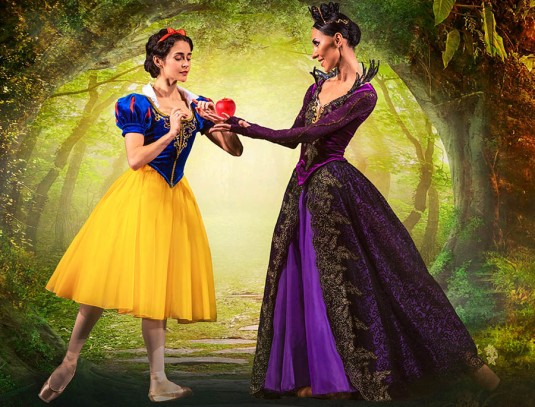 Snow White and the Seven Dwarfs
All Seats Reserved
Wednesday

,


January 10, 2024
7:30 PM Tickets
Welcome to the magical world of Snow White and the Seven Dwarfs.
A charming story for all ages with the beautiful grandeur of classical ballet and the promise of a happily ever after.

By order of her evil stepmother, Snow White leaves her home. Along her journey, she meets the funny, kind, and fabulous dwarfs and falls in love with the prince who saves her from the curse of the evil stepmother witch. As you embark on this story, you will see how the power of good and love conquers evil!

Snow White and the Seven Dwarfs, the latest production from The State Ballet Theatre of Ukraine, is performed live by a troupe of 50 amazing ballet dancers who have gathered to bring the most famous fairy tale to life.

It is a visually stunning production accompanied by the music of B. Pavlovsky, more than 150 hand-sewn shining costumes, richly detailed handmade scenery, and brilliant choreography by the People's Artist of Moldova and Honored Artist of Ukraine, Andrey Litvinov.
Doors will open 1 hour before the show